Every step you take, we'll be working with you!
At GotMySite.com we have worked hard to streamline our website development process to ensure project production efficiency and ease of client collaboration and have set out a clear user-guide to our production tools and process.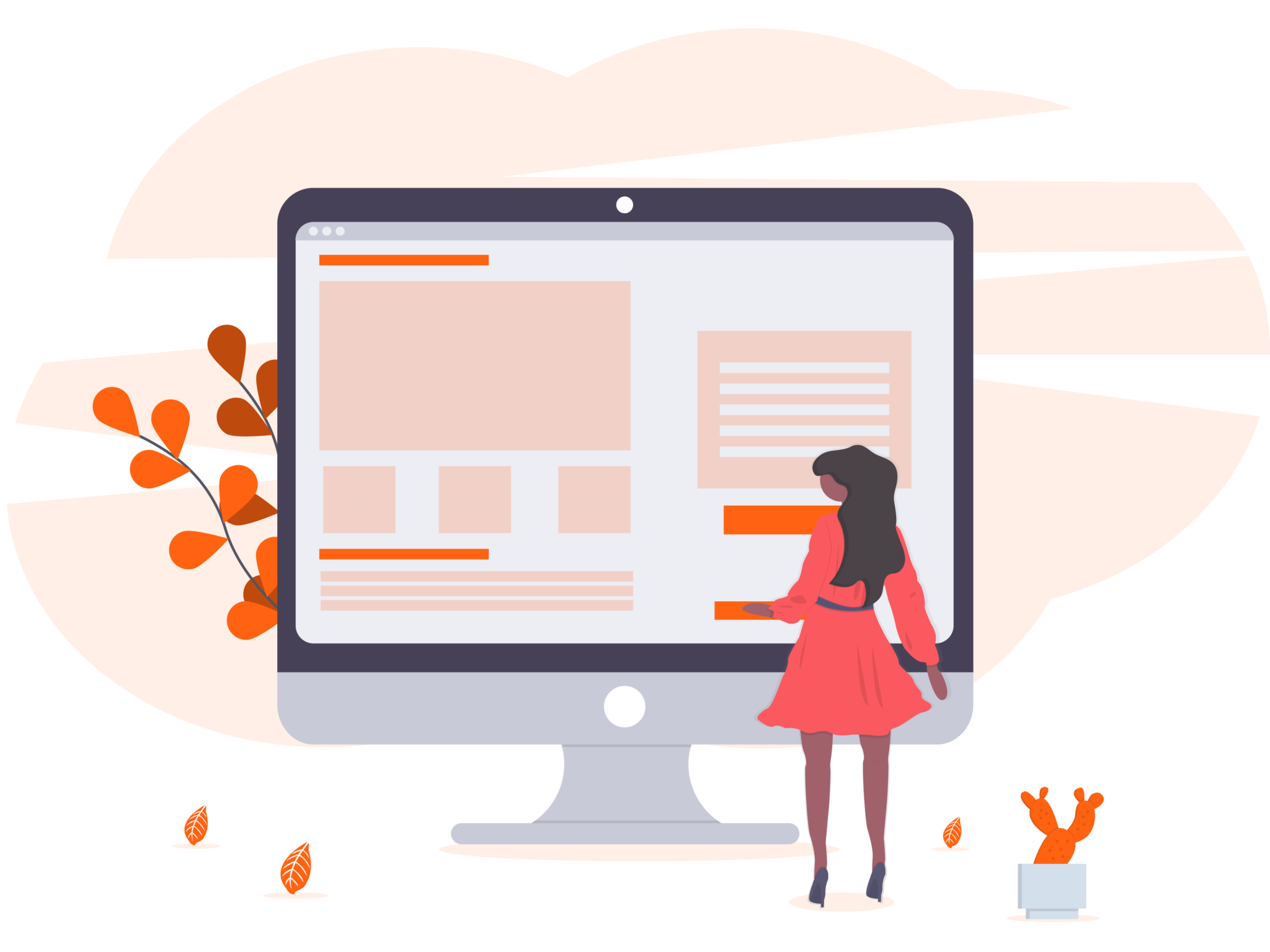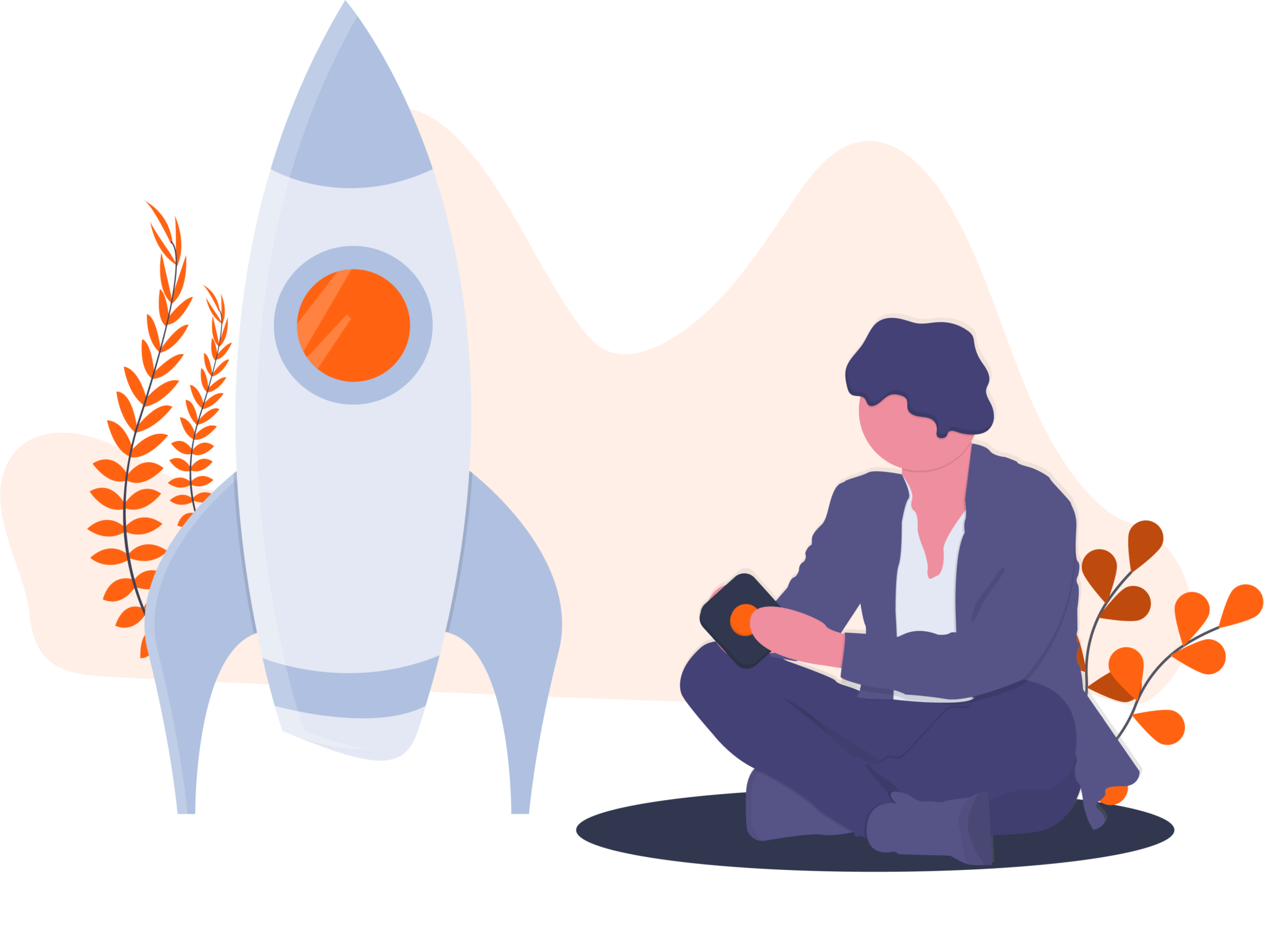 Stage 1 - FREE Consultation and Planning
Each new website project begins with an initial free consultation with the client. This meeting is designed to give you a chance to meet us and for us to get to know your business and understand the vision you have for your new website and business online. These consultations can take place at a scheduled time through Skype, over the phone or even by email if the client prefers. Together we can look at the logistics of the project and put together a proposal which can be mutually agreed upon.
Client Discovery
It all begins with a free website consultation in which we seek to get to know you and your business. This is an important process as it allows us to understand your primary aims and objectives. This is invaluable in helping us to design and build a website which is optimal for your specific business needs.
Competitor Research
Researching your top competitors is a powerful way to define the best strategy and tools to effectively make your mark in a crowded market. Understanding your competitors helps us build a website that sets you apart from the crowd by offering something better. Finding gaps in the market means you can offer unique value to your prospective customers.
Project Proposal
Once we have completed our competitor research we will use this data to dictate our website design and build strategy. We will then present you with a Project Proposal which outlines everything discussed in our consultation and our proposed approach. Once you are happy with this proposal we can proceed to the Design and Prototyping stage!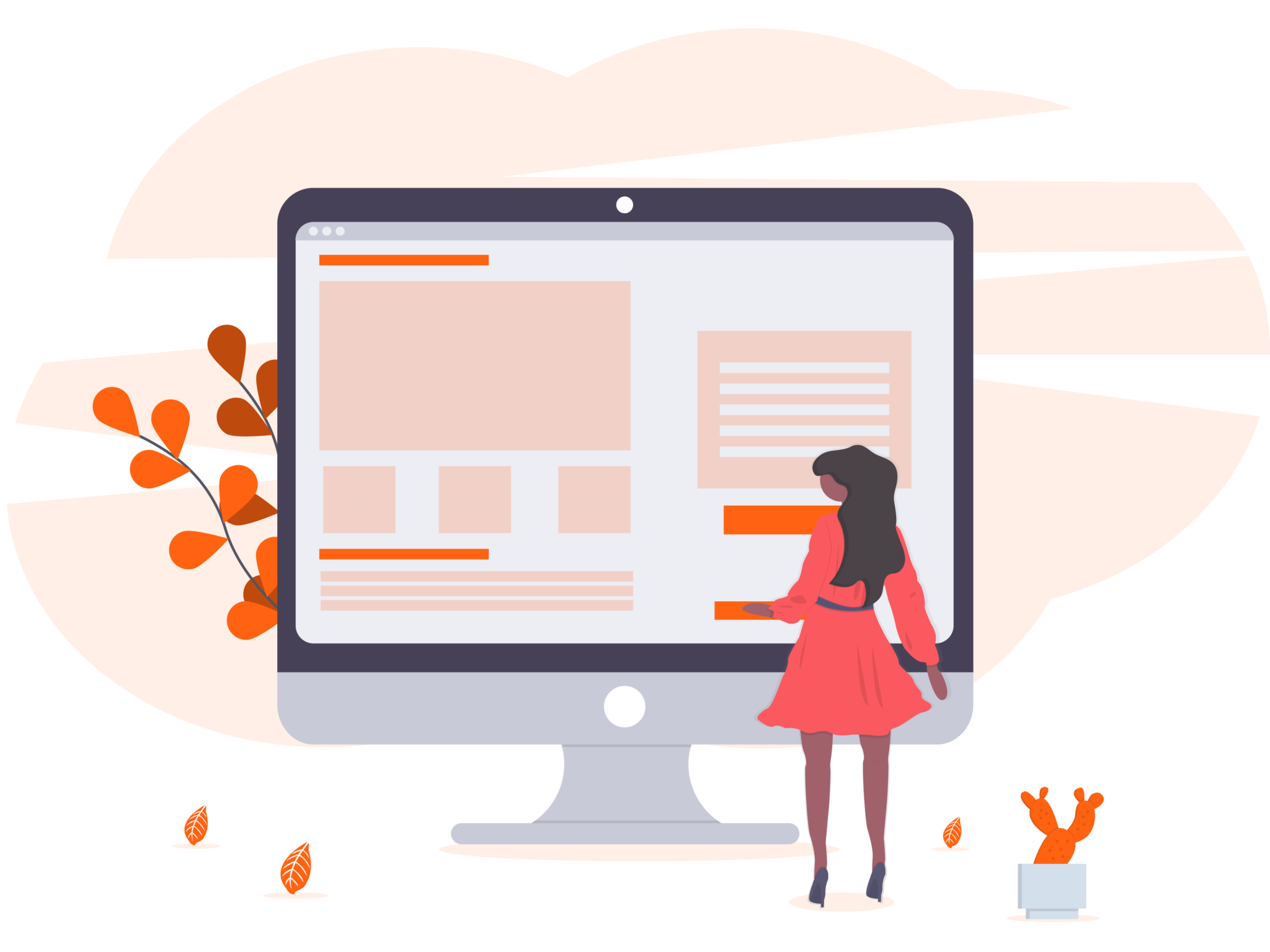 Stage 2 - Design and Prototyping
Once a project proposal for your new website has been agreed upon, we will enter the Design Stage of the development process. We will review our proposal and begin to create a website design which reflects the client's vision and the specification they set out according to their businesses needs. We have a multi-step design process starting with bare-bones wire-frames all the way to high-fidelity prototypes. Our UX/UI-centred approach means we ensure that every website we create is not only unique and beautiful but efficient and functional.
Wireframing
Wireframes are essentially blueprints for a website. We begin with sketching the website layout with a pen and paper to get a sense of the architecture and how it will help achieve the client's primary goals. We then take these sketches into Adobe XD to create a high-contrast mock-up. We will then submit this mock-up to you for review. In this way, we aim to involve the client from the very begin of the project.
Client Content
At this stage, we will ask you to submit all the content you wish to include on your new website including any text, images and videos. It is important that we have this so that we can turn our wireframes into accurate website prototypes that are a true reflection of the end product.
High-Fidelity Prototype
Once we have all the content you wish to include on your website we will create a high-fidelity interactive prototype of your new website. This will allow you to move around the website and a feel for its interface, look and over-all user experience. We will invite you to give us feedback on the design and implement any alterations you think are necessary. Once you are happy to sign off on the final design, we can move on to the Website Build and CMS Setup stage!
Stage 3 - CMS Setup Website Build
With our beautiful web design ready, it is time to begin setting up your new website development environment. Once your Domain Name and Hosting is in order, we can ready your servers and install WordPress and customise it to your specific needs, implementing the strategy and tools set out in the Project Proposal. When all is tweaked and perfected, its time to begin building your website from scratch, constructing your unique theme from scratch.
Web Hosting and Domain Name Setup
While we currently do not provide our own dedicated servers for hosting, we have worked hard to identify cost-effective hosting solutions for our clients. We can host your new website for FREE through Green House Web Hosting. Not only are they fast and reliable, but they are also eco friendly! Their free package offers plenty to get you started and when you are ready for an upgrade, it's cheap as pennies and we will do all the hard work for you!
WordPress CMS Setup
Every website we build at GotMySite.com is developed on the WordPress platform, the worlds most popular content management system. It is a powerful and flexible CMS, designed with its users in mind. It has a brilliant, easy-to-learn dashboard interface which affords our clients the possibility of managing their own websites.
Website Build
At GotMySite.com we utilise the incredible power of Divi to bring your unique website design to life. Working from the ground up, we will build you a customised theme which provides all the precise functionality and essential structuring you need. Building with Divi not only offers us complete design control and customisation but it allows us to construct your website in record time. Before you know it your site will be ready for the world.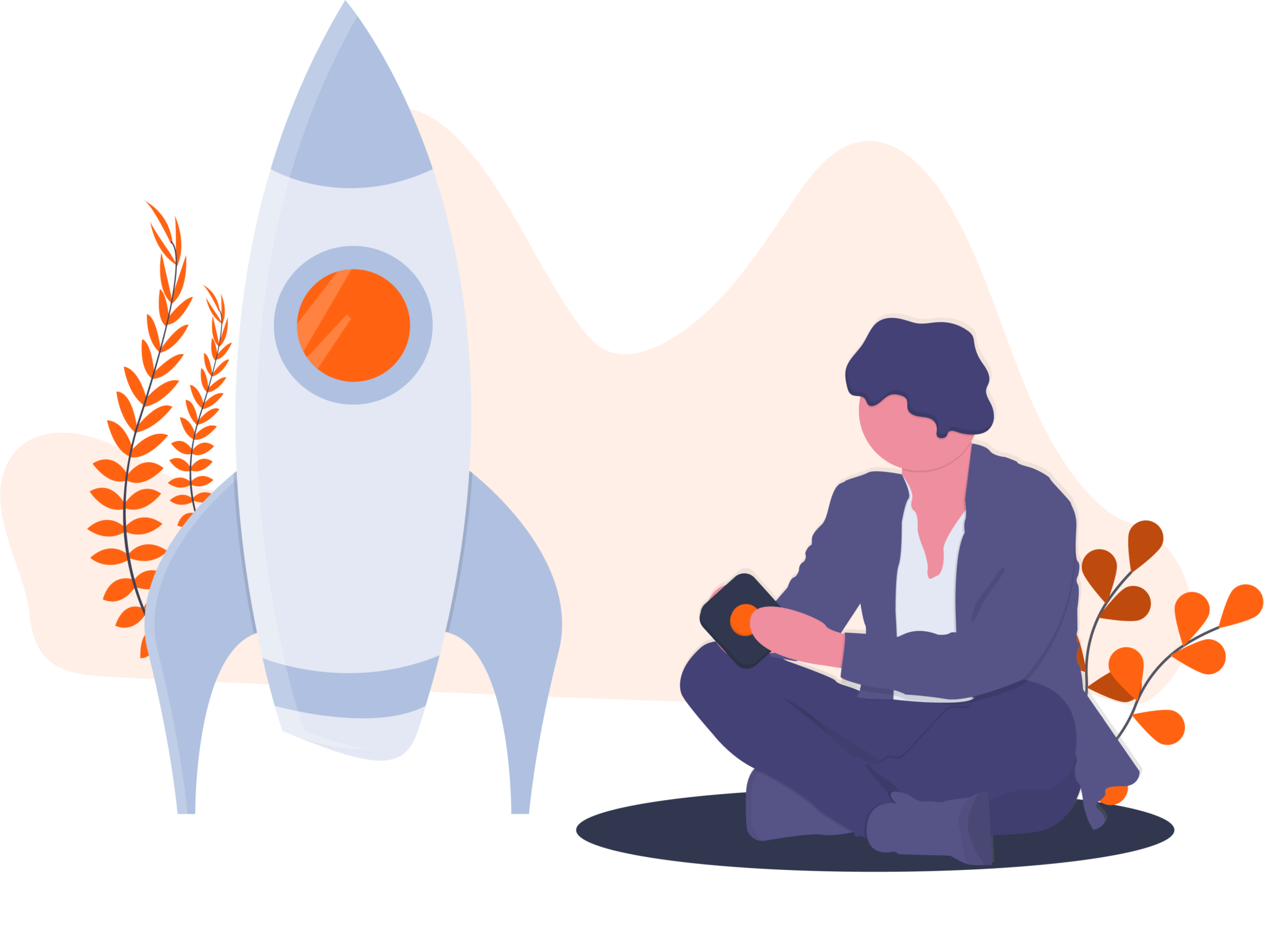 Stage 4 - Testing and Website Launch
The stage is set – your website is ready. We will run our final comprehensive testing to ensure the website is performing as it should across various devices and browsers. When all is looking perfect, it is time for you to set a launch date and prepare the world for your arrival! And when everything is launched we are here to help your business grow and expand online. We pride ourselves on forming long-lasting working relationships with our clients, offering continued technical support and website maintenance.
Website Testing
We run extensive testing for every website we build before it is launched. We make sure that the functionality, usability and performance we worked hard to implement is consistent across all browsers and devices.
Launch Day
When all the testing is done, you can set a date for your website launch. We usually encourage our clients to utilise the power of social media, word of mouth and other forms of advertising to engage audiences in anticipation for your new website. When the big day comes, we will be there alongside you to ensure everything goes smoothly.
Continued Website Services and Support
We think it is important that you know we are there for you. That is why we have made customer support our priority. We offer continued technical support for our clients and a website maintenance and upkeep service so you can get on with running and growing your business.
Want 10% off your first website?
It's quick. It's easy. It's what your business deserves!